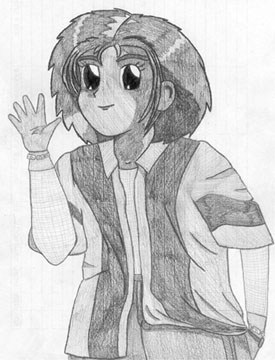 (anime-ate portrait by Routhier)
Routhie's Rambles


Hi welcome to Routhie's Rambles. This section of the site is devoted to Tsunami Goddess Routhier's fun and unusual way of looking at GW and other things. All of her stuff is very funny and I've been a fan of it for quite a while. I am very glad to be able to host it ^_^

NOTE: Some , but not most,of the rambles do contain light, non graphic discussions of Yaoi. This is the only place on the sight that you will see this. The rest of my site is Yaoi free so if this really really bothers you, then there are plenty of other things here for you in my other sections. You really don't want to just skip this section though because your really gonna miss out.

now on to the rambles.....

Ramble #4-Which Pilot is the best match?

Ramble #12-Relena,Usagi,Heero, and Mamoru

Ramble #14-Non Traditional Pairings

Ramble #17-Random String of Thoughts

Ramble #24-Yaoi and Non Yaoi Proof

Ramble #25-Fairytale With a Twist

Ramble #26-It's Gotta Be the Hair

Ramble #28- We Interrupt Your Regularly Schedualed Ramble
---